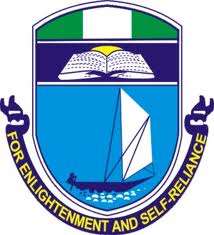 The University of Port-harcourt has approved a Screening Cut-off Score of 80. This Screening Cut-off Score qualifies a candidate for consideration while Programme Cut-offs qualify candidates for admission into the respective programmes.
Furthermore, candidates' Screening Scores would be added to their JAMB Scores to get their Average Scores. Candidates can check their Screening Scores via this link: https://utmedetails.uniport.edu.ng/welcome_utme.php.
ONLY Candidates without screening scores are requested to forward Scanned Copies of their O'Level results to the email address admissionsdesk2021@uniport.edu.ng Candidates should boldly write on the left top corner of the scanned Olevel results, their JAMB Registration number and departments and use their faculty as the subject of the Email. Submission ends on Friday, 15th January 2021.
Candidates are expected to check the JAMB site and the University website regularly for their admission status and accept their admission on the JAMB site if admitted.
Best wishes and stay safe.
Dr. Dakoru Charles-Granville
Ag. Registrar