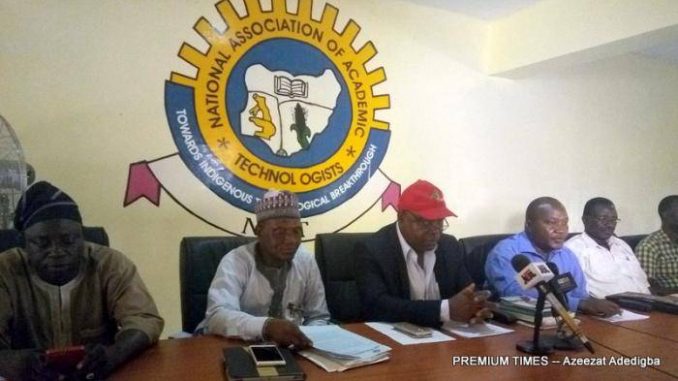 The Joint Action Committee of the Non-Academic Staff Union of Educational and Associated Institutions and the Senior Staff Association of Nigeria Universities has said it will present the offers made by the Federal Government to its branch leaders on Wednesday.
This was disclosed by the national president of SSANU, Mr Mohammed Ibrahim, made in an interview with our correspondent on Monday
According to him, it was not possible to suddenly call off the strike as requested by the Minister of Labour and Employment Dr Chris Ngige last week Friday.
"The meeting that was supposed to last some hours lasted two days, so, you can imagine the back and forth negotiation. The government has made its offer and it is supposed to be presented to the zone and branch leaders on Wednesday.
"We have invited our leaders to come to Abuja on Wednesday. We can't call off the strike on Monday because we got the draft of the MoU on Friday around 4pm and we are dealing with branches all over the country of both SSANU and NASU. The process that led to how we went on strike is the same process that will lead to how we will suspend it if our members agree," he said.