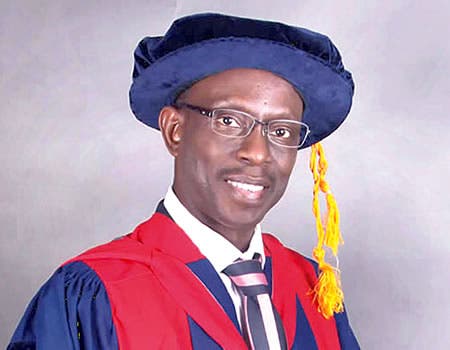 After five years in the saddle as the 8th substantive Vice-Chancellor of the Lagos State University, Prof Olanrewaju Adigun Fagbohun, SAN, NPOM, officially leaves office on Monday, January 11.
In his farewell address, Fagbohun reflected on his journey leading the affairs of the state-owned institution, adding that the sacrifices of all stakeholders contributed to the success achieved in the last five years.
"In those five years, we looked beyond ourselves and helped to chart a path for the years ahead. While we built for the short term, we also envisioned and laid the groundwork for a prosperous entrepreneurial Lagos State University that inspires a community where all students, staff, other stakeholders and partners are challenged to forge a transformative partnership committed to driving innovation and sustaining a science and technology-based economy in a climate of global competition," he said.
The outgoing Vice-Chancellor appreciated the University staff members, the "world class students", and the Alumni for their support, and for keying into the vision and possibilities of what LASU could be. He also expressed his gratitude to the Lagos State Government.
Fagbohun added, "I must however emphasize that our job is not done yet. Our job and responsibilities as members of this vibrant community must not start or end with any vice-chancellor. The hard work of building a globally competitive university is a long and relentless journey – that must transcend administrations and individuals. This explains why I am urging the entire LASU Community to support the administration of my successor and ensure the ideals of rule of law, progress, impactful development, and justice continue to thrive on our campuses."
Meanwhile, last Friday, the Lagos State governor and Visitor to Lagos State University (LASU), Mr. Babajide Sanwo-Olu cancelled the ongoing process set up for the appointment of a substantive ninth Vice Chancellor of the institution.