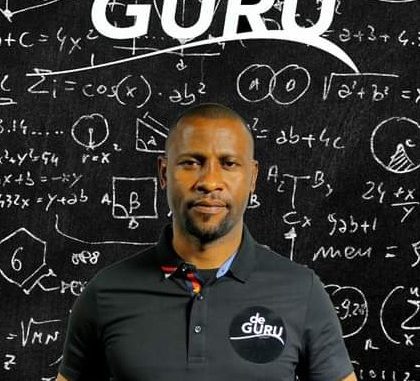 Lagos State Government has just Approved FREE WORKSHOP ON SHORTCUT METHODS IN CALCULATIONS BY DE GURU HIMSELF (EDU-SUPPORT AND CAREER SOLUTIONS LTD)
The workshop will expose the students to easier methods of solving quantitative problems as developed by de Guru himself to balance the equilibrium between speed and accuracy.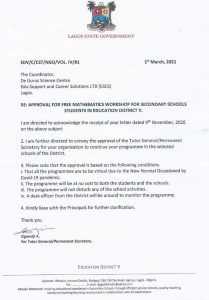 The workshop will teach the participants the shortcuts (easier methods) to Mathematics, SCIENCES and other QUANTITATIVE COURSES for SECONDARY SCHOOL STUDENTS AND UNDERGRADUATES.
All students who are lucky to come across this publication are advised to click on any of the links below to join a WhatsApp group from where they are given access to the APP free of charge for the workshop proper.
1.https://chat.whatsapp.com/GSgMqJXZsEm3XsaX0hOICd
2.https://chat.whatsapp.com/D6WETuOARElIG8uS1FISje
3.https://chat.whatsapp.com/Kig4sfT3MIqHrTYNfn7UXz
4.https://chat.whatsapp.com/FZXrACWzK0lJVOBlMp1JBg
5.https://chat.whatsapp.com/E9pdcgkn7qC5LMRM5noheW
NOTE1: After the workshop, the participants will be evaluated (Computer Based Test) and many outstanding Students will be highly rewarded from where too many Academic celebrities will emerge.
NOTE2: Individuals, companies, cooperate organisations, donor agencies etc are welcome for SPONSORSHIPS to partner with EDU-SUPPORT in this symbiotic effort of Nation building aimed at Making the learning of MATHEMATICS, SCIENCES AND OTHER QUANTITATIVE COURSES ADDICTIVE AND FUN as well as use the traffic this will invoke to promote their brands.
For SPONSORSHIP and other ENQUIRIES reach de Guru himself (coordinator) on
08102891950