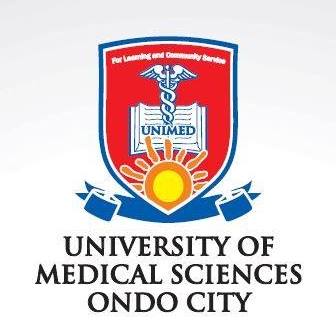 Applications are invited from suitably qualified candidates for admission into the University of Medical Sciences (UNIMED), Ondo, Ondo State, Joint University Preliminary Examination Board (JUPEB) programme for the 2020/2021 academic session.
This programme will be conducted by the Faculty of Science of the University to prepare students for advanced level examinations such as Joint University Preliminary Examination Board's examination.
UNIMED JUPEB Eligibility.
The programme is specifically for the following candidates with:
Five (5) credit passes at not more than two (2) sittings in the following subjects: English Language, Mathematics, Physics, Chemistry and Biology in SSCE/NECO.
Ordinary National Diploma/National Certificate of Education.
How to Apply for UNIMED JUPEB Form.
Eligible candidates should log on to University website www.unimed.edu.ng. Then, take the following steps:
Click on Admission;
Click on Programme of Choice;
Click on PAYMENT to make payment via online payment system using VISA or MASTER Card. Note that VERVE Card is not allowed;
After payment. Print Payment Receipt
Click on APPLICATION FORM with your Payment Transaction ID to complete the form.
For more details on payment and application, check the University's website (www.unimed.edu.ng). ON NO ACCOUNT SHOULD CANDIDATES MAKE PAYMENT TO ANY UNAUTHORISED ACCOUNT. PLEASE SEEK CLARIFICATION IN CASE OF DOUBT.
DISCLAIMER: Kindly note that the University does NOT have individual/sales agents. For the avoidance of doubt, valid and authentic details about admissions into the programmes offered by UNIMED can be obtained only at the university's website www.unimed.edu.ng
Kindly note also, that valid payments for purchase of forms can only be done as described above and NOT into any individual's account. Anyone who deals with any individual and/or makes payment(s) into any individual's account does so at her/his own risk!