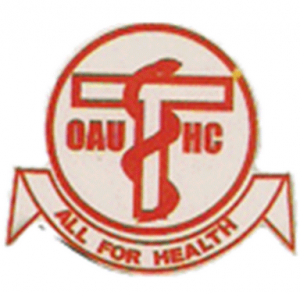 Following the publication of names of candidates offered provisional admission into the  Obafemi Awolowo University Teaching Hospitals Complex (OAUTHC) Basic Schools of Nursing programme for the 2020/2021 academic session, the management of the institution also release the amount to be paid as admission acceptance fee and payment procedure.
OAUTHC Basic Nursing Admission Acceptance Fee.
Acceptance Fee Amount:
The acceptance fee Ten Thousand Naira (N10,000.00). Payment is to be made via remita to OAUTHC.
Acceptance Fee Payment Procedure via Remita:
Enter https://remita.net/ on your browser
CLICK ON PAY TSA AND STATE
SELECT FEDERAL GOVERNMENT OF NIGERIA
Who do you want to pay * SELECT OBAFEMI AWOLOWO UNIVERSITY TEACHING HOSPITALS COMPLEX ILE IFE
Name of service/purpose * SELECT STUDENTS' FEES
Description * ACCEPTANCE FEE (YOUR FULL NAMES) /NAME OF THE SCHOOL ADMITTED TO
GIFMIS Code – ( If unknown Contact MDA) DON'T FILL
Amount To Pay (₦) * 10,000
Payer's name * YOUR FULL NAMES
Payer Phone * YOUR PHONE NUMBER
Payer Email * YOUR E-MAIL ADDRESS
THEN SUBMIT