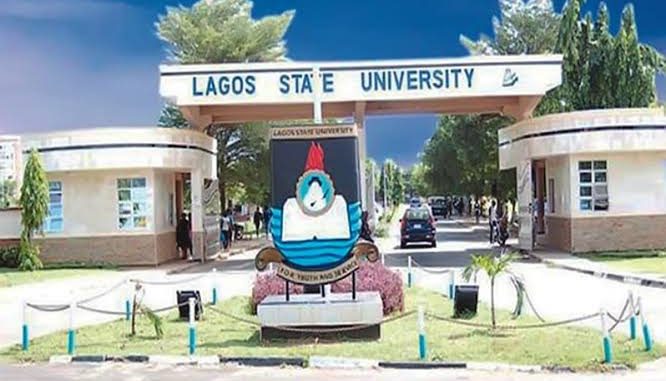 The Lagos State Government on Friday announced the reduction of the tuition fee for students of Lagos State University.
This announcement was made on the official Twitter handle of the office of the Special Adviser to the Lagos State Governor on Education @osaelagos
The tweet reads "Flash: Lagos State government reduces @LASUOfficial."
According to the Special Adviser to the Governor on Education, Mr. Tokunbo Wahab, the approval was in tandem with Governor Babajide Sanwo-Olu's commitment in providing qualitative education at an affordable to all and sundry, irrespective of class, gender, ethnicity, race, among others.
"Yes, the Governor, Mr. Babajide Sanwo-Olu has graciously approved a reduction in LASU tuition fees. An official statement will be issued in due course," he said.
However, the announcement was greeted with displeasure from LASUites who took to the comment section of the tweet to register their dissatisfaction.
They called for a total reversal of the tuition and not a reduction.
See some of their comments below
We don't ask for too much plz. #TotalReversal #NoToReduction. Not at this period of harsh economic & lost of jobs should the govt. or any sch. be thinking of increasing the tuition fees all in a bid to solve sch. underfunding issue or what?. What's the essence of the govt then.
Total reversal of the school fee is all we seek for. Education isn't a source of revenue, our right is to be educated, Mr Governor and all other government functionaries wouldn't have made it to the office without proper education, hence, quality education should be free for all.
This isn't our demand, we demanded for reversal and merger of Stream1 and Stream2 to a single program.
#NoToReduction #WeDemandReversal
Sir!
With due regard, kindly rephrase thus "Lasu reduces LASU school fees after increasing it by 160% earlier. And please indicate the rate you're reducing to
Recall that in December last year, the management of Lagos State University increased the tuition fees for fresh students from N25,000 to N67,048.50, representing a 168 percent increase.
But this development did not go down well with the students as they protested the hike earlier this month. The protesters demanded the reversal of the decision within two weeks.