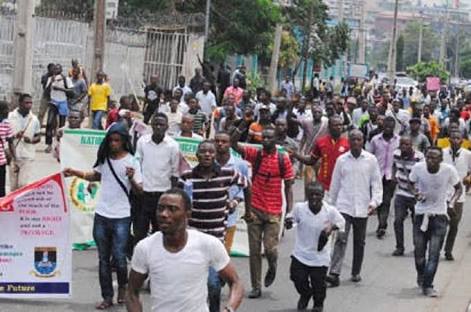 #ReverseLasuSchoolFee
#EndStream2Now
Solidarity greetings to all gallant comrades and students on campus, It is no more news that there is an outrageous hike in LASU school fees, albeit the previous and constant increment of other payable students fees like the medical, matriculation and convocation fees (to mention a few). Last year was met with the introduction of STREAM 1 and STREAM 2 admission formats which those aware of the management style of fee increment know it's just another ploy to increase the school fee and nothing more.
Now the challenge has been brought to us with their believe that we will take anything thrown at us, the question Is;
– SHOULD WE FOLD OUR ARMS AND LET THIS INHUMANE ACT CONTINUE?
– SHOULD WE LET THE LABOR OF OUR HEROES WHO FOUGHT FOR THE FEE TO BE RESERVED 6 YEARS AGO BE IN VAIN?
We commend the efforts of the union,but It's high time we take the bull by its horn as we can't longer stand akimbo.
On this note we call for a peaceful demonstration Tommorow 8th of January 2021 by 6:00 am .we converge at the Lasu-igando gate, no movement into and outside the school till our voice is heard
We repeat Its a peaceful demonstration,
An injury to one is an injury to all
Signed
SORO SOKE Lasuite
Aluta continua ✊🏿