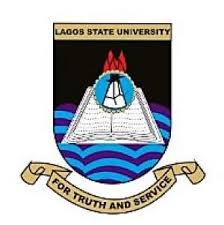 The management of Lagos State University (LASU) has released the Joint Universities Preliminary Examinations Board (JUPEB) programme Third (3rd) Batch admission list for the 2020/2021 academic session.
LASU JUPEB admission list has been successfully uploaded online.
LASU JUPEB Admission List
Payment of Acceptance Fee
Payment of Tuition Fee (60% Part Payment Allowed)
All the pre-requisite O-level subjects must have been passed at Credit level
The following candidates have been offered provisional admission for a one year LASU Foundation (JUPEB) Programme:
DOWNLOAD HERE
20202021 JUPEB ADMISSIONS LIST (BATCH THREE)_1611858530
Congratulations to all the candidates that made it to LASU JUPEB programme for the 2020/2021 academic session.