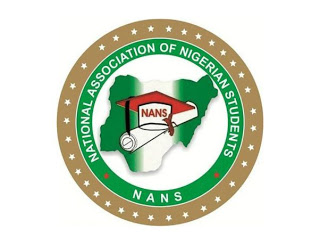 NATIONAL ASSOCIATION OF NIGERIAN STUDENTS' NANS ONDO STATE AXIS
Facebook:NANS JCC ONDO AXIS OFFICIAL FB PAGE
Twitter:@nansjccondoaxis
☎
+2349032203416
+2348137057529
_________________________
Special Release
AUG 21,2020.
Ref. : NANS/PR/091
DON'T SCORE CHEAP POINTS WITH THE SCHOOL FEE REDUCTION;NANS WARNS POLITICAL PARTIES….
Myles Munroe quoted, "when purpose is not known,abuse is inevitable".
The leadership of the apex students'body in the State (NANS) have received several illusions from many political institutions in the State, throwing tantrum in the regards of the State government reduction of the school fee..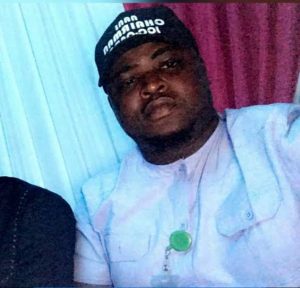 Going down the history,it was recorded that NANS took to the street of Akure twice,staging protests and stampeding the daily activities of the people,and held them at ransom,all in the name of 'we want reduction'.
After protests,We felt aluta sometimes is beyond the scope of taking to the street,then we proceeded to having round table discussions with the government of Arakunrin Rotimi Akeredolu (SAN),and today,the governor yielded our call and promised us reduction..
Either at the right or wrong time or not,our cries have been heard,and we are glad we achieve our want. The children of the less privilege can now smile a bit as this will make the fee more affordable for them.
Let it be told, political parties should see beyond politics of calumny,and stop throwing tantrum at the students' constituency or the government,they should rather look for another means to demonstrate what the masses can achieve or benefit through them if they are opportuned to serve the people.
Criticism is part of what makes a government better hence, you can charge the government of Arakunrin Rotimi Akeredolu to do better through criticism to your best knowledge,but we frown at any political party aiming at scoring cheap points through the scope of school fee reduction.
In oneness,Ondo state shall continue to thrive. Thank you.
ALO ALEX (COM ISHO')
GENERAL SECRETARY
ANNOUNCER:
ADESOJI ADEWALE(PKA OMOOBA)
PUBLIC RELATION OFFICER
FOR:
AKINTEYE BABATUNDE A. (Babtee)
CHAIRMAN